The fifth generation of consoles, better known as the "32-bit Era", is the generation that managed to keep some players who were getting older at the controls, unlike what happened in previous generations of consoles. Video games ceased to be a children's game, and became entertainment for an adult audience, with the consolidation of CD-ROMs as a format and the arrival of incredible 3D in our homes, with hundreds of thousands of polygons per second running through the circuits of our video game consoles. A generation that marked all of us who lived through it and kept us glued to the screen with a simply amazing video game proposal
START DATE: 1993
FIRST CONSOLE: FM Towns Marty
Fifth generation consoles in Infoconsolas.
Next we leave you with the fifth generation consoles analyzed in Infoconsolas, little by little we are updating and improving the articles, so I ask for your patience and understanding. oh! And don't forget to follow us on Twitter, a much more informal space that will surely be to your liking.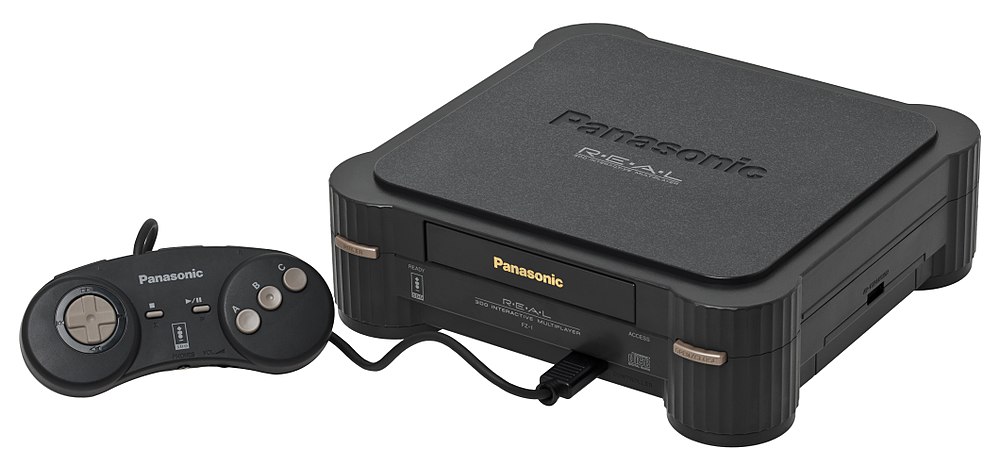 The fifth generation of consoles, history and frustrated beginnings.
Possibly this is the generation that has had the hardest time consolidating itself within the history of video games, with some 16 bits that refused to retire launching authentic great games in their last years and some Nintendo fans who faithfully awaited the next domestic proposal of the Japanese company, the new batch of consoles did not have it easy at all.
In the early and mid 90's, both Sega and Nintendo were engaged in a brutal war that was taking place all over the world (except for Japan where Nintendo was clearly superior), brutal peripherals like the Mega CD, graphics chips that brought our Super Nintendo and Mega Drive polygonal wonders unthinkable a few years before, cartridges with more and more megabytes and exclusivities on both sides that closed thousands of mouths in classes and breaks, made us enjoy an impressive catalog of video games.
The enormous competition between both brands managed to get the most out of the fourth generation of video game consoles, which caused us to look suspiciously at all the new proposals that came to us, since we had 16-bit consoles at full capacity in our homes. But even so, new competitors wanted a piece of the cake and ventured to enter with technically superior products, the powerful 32 bits came into our lives.
How could it be otherwise, with the commercial axis of the world video game market completely installed in Japan since the third generation of consoles, the first 32-bit console was launched in Japan, and the truth is that here neither we we found out, we talked about Fujitsu's FM Towns Marty, launched on February 20, 1993, when around here we had barely been enjoying the Snes for 2 years and some Spectrum 128 from a guy clueless by communions was still dropping. At that time, in Japan they already had a 32-bit marvel with CD-ROM as a format, a machine based on Fujitsu's previous computers, the FM Towns, being compatible with them.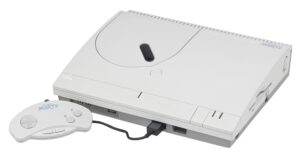 The FM Towns Marty was a good machine, but its high price, the fact that NEC dominated the PC market at the time in Japan (little reputation on the part of Fujitsu) and that the console had backward compatibility problems with the FM Towns computer , prevented him from succeeding in his native country, from which he evidently never left. Likewise, the technological advance was more than evident and showed us the way for what would come in the future…
September 1993, the popular computer company Commodore, which was already in the doldrums due to cheaper PC Compatibles, tried again to enter the video game market with a product diametrically opposed to its previous attempt. If years ago, in the midst of the 16-bit effervescence, it launched a technologically outdated 8-bit console (the Commodore 64GS), this time it would do the opposite: In the midst of the 16-bit era, the Amiga CD32 was a console ahead of its epoch, 32-bit and in CD-ROM format based on the Amiga 1200 computer.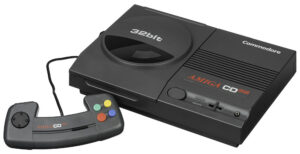 As we have already said, Commodore was not going through its best moments among other things because of the CDTV fiasco. The reputation of the Amiga brand they had, was not enough to make this console succeed. Its high price, the fact that the brand's followers already had or preferred an Amiga 1200, a too Western catalog of games based entirely on those published for the computer version, in a few years when everything Japanese was in fashion, together with the lack of graphics for polygons and 3D that was demanded at that time, made this console a commercial failure.
It was only launched in Europe, Australia, Canada and Brazil, not being able to be launched in the US due to a previous non-payment of patents, something that contributed to defenestrate the company, which had planned its launch in Yankee lands to make the investment sufficiently profitable. It was a good system with an outstanding video compression, something amazing for the time, but it was not what the players wanted at that time, the owners of 16-bit consoles expected to amortize our consoles more and something better to make the leap to the 32-bit, and PC advocates… they wanted a PC, not a console. One more attempt that was frustrated and in this case, led to the bankruptcy of the mythical Commodore.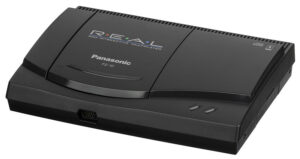 The following case is a peculiar console, the 3DO Interactive Multiplayer, a curious proposal very similar to the concept of the MSX. Conceived by the founder of Electronics Arts Trip Hawkins, the 3DO was a standard that was licensed to interested companies to make their own consoles, while also ensuring a good software base. Launched in October 1993 in the USA, its different versions manufactured by Panasonic, Goldstar, Sanyo and Goldstar were released all over the globe.
Compared to 16-bit consoles, the 3DO offered us for the first time a great obvious technological leap to 32-bit with the benefits of the CD-ROM format, a console with great potential that was accompanied by a catalog that proved it, although many of them were simple upgraded conversions. It was enough to see their version of FIFA, Madden or titles like Road Rash, which gave us goosebumps and made us go straight to ask about the price of the new console…
And that was the end of it all, the friendly store clerk told us, we touched a 20-duros coin with our fingers in our jeans pocket, we did the mental calculations of payments, we raised in our heads the situation of asking our parents for that amount of money for a gift… And considering all the options, some with a slap included and a "get to study", we went to the Snes or Mega Drive section and to something else butterfly. The 3DO cost the equivalent of 1,250 euros in 2021, 1,250 euros for a console intended for a teenage audience… Absolute failure.
oh! Sorry, the console was also a media player, even worse. Multimedia as such did not triumph until many years later, Sony included it in its PS2 to be able to play DVD's, launching a product for the same price as what DVD players cost. Until that moment all the "multimedia" the only thing that did was increase the price of our consoles, machines dedicated to playing to reduce production costs compared to computers, originally.
The 3DO was a good console with good software but at a ridiculously high price. Unfortunately for her, in the short time that separated her from her successors, technology advanced and became cheap enough to make her practically obsolete in less than two years. A good machine that had a very narrow window of opportunity.
And from here we could get into the topic with the consoles best known to all, but it would not be fair to the rest of the competitors who entered the battle of the fifth generation throughout it, so let's do a brief review: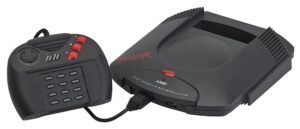 Atari Jaguar: Launched in November 1993 by an Atari that was giving its last gasps, the supposed 64-bit console (it had a 64-bit data bus and 32 parallel processors), had such a complicated architecture that despite its advanced technical characteristics, practically no study could take advantage of the Atari machine. The choice of cartridge in the CD-ROM era didn't help either. It was an absolute failure.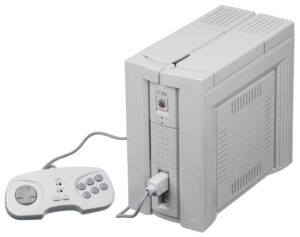 PC-FX, the latest console from the prolific NEC, released in December 1994 for Japan only. A 100% Japanese console, games dedicated exclusively to the Japanese public. NEC abandoned polygonal graphics and opted for CD-ROM and Full Motion Video, so the console specialized in the interactive anime genre, more than fulfilling its objectives.
Apple Bandai Pippin: One of the few fiascos of Apple and Bandai, an unusual bet that did not work out and left a machine with very interesting features, intended mainly for educational games for a real pasture. Fiasco.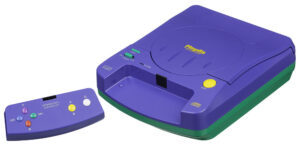 Bandai Playdia: NEC was not the only company that opted for the FMV, it may be very easy today to opt for the success of the polygons, but at that time the FMV hit very hard, under arguments such as "no you can improve reality graphically" or bringing our favorite manga to our consoles, with exactly the same quality. The Playdia was pretty much a playable player. A product that only had a place in Japan.
The Casio Loopy takes the award for one of the weirdest consoles ever made. Focused on a female audience, it had the peculiarity of being able to print stickers of our favorite characters or personal creations. Yes, once again this product never left japan.
And so far the preview of home consoles, but… And the portable consoles? Well, well, the portable consoles of the fourth generation can be summed up in: A tremendous victory for a very balanced Game Boy against the technically superior ones, Atari Lynx and Game Gear, large consoles and terrible battery life. The Game Boy swept above all. That's how it went…
And in the new generation? Did any console stand up to Nintendo's almighty Game Boy? Yes, we already anticipate that yes and also, with very interesting proposals.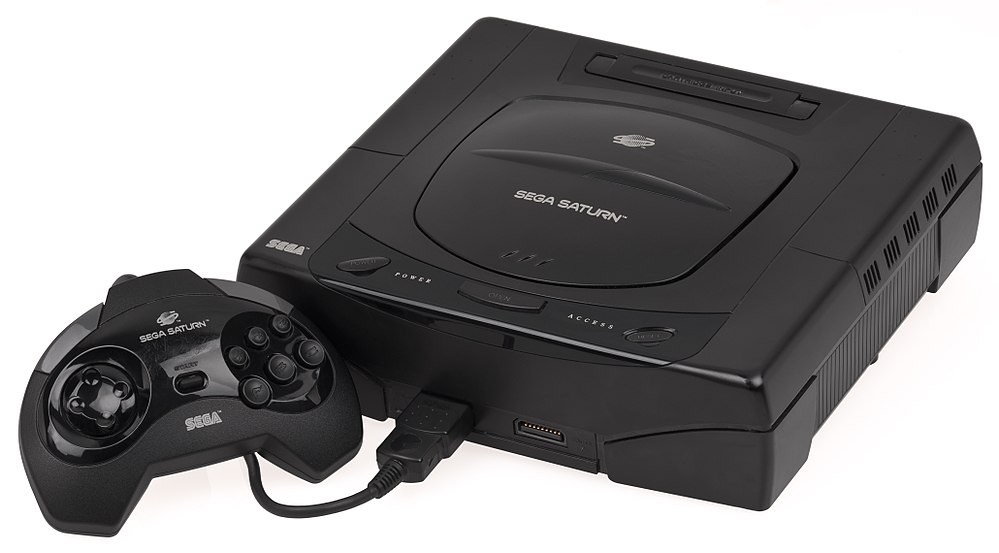 The fifth generation of consoles: Here comes a new challenger!
As we have seen, Nintendo won the battle of 16-bit and fourth-generation laptops, but that war was far from over. With Sega and Nintendo as the main protagonists, a new opponent would come into play. So far we have seen how multiple companies had tried to get ahead of SEGA and Nintendo, launching their consoles with little success. Apart from what was mentioned in the previous point, these failures were normal, most of us players had chosen a side and we were from Sega or Nintendo:
Whether it was for a Master System, Game Boy or Snes, we were all pretty clear about who we were, in a generation of consoles that it was unthinkable to have two 16-bit home consoles, much less two different 32-bit units. We knew perfectly well that we would only have one chance, so we patiently waited for Sega or Nintendo to release their proposals.
The first to hit the market was SEGA's Saturn, in November 1994 for $400 (equivalent to $700 in 2021), a very good machine with very good sales in Japan, but not later in the rest of the world. Sega had put a fairly high starting price and its most loyal fans were not very happy with the company after having spent their savings on a Mega CD and 32X. Surprisingly, in Japan with the Mega Drive having a derisory impact compared to the Snes and PC Engine, SEGA still had a very good reputation thanks to arcades and its arcade machines, so the Saturn was a well-received console.
SEGA's joy would not last long, since in less than a month, on December 3, 1994, the one that would become the best-selling and most successful console of the fifth generation of consoles, the Sony PlayStation, would arrive, but let's do a high on the road and let's see how Sony's arrival in the world of video game consoles was: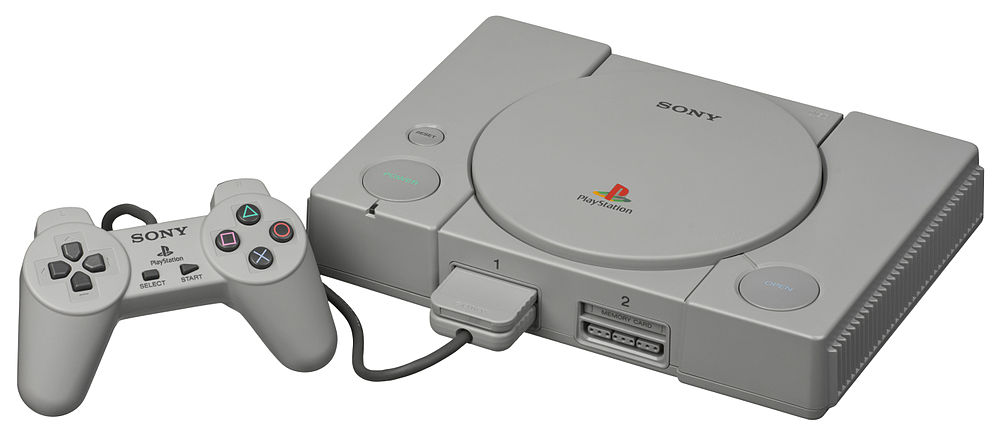 In full reign of Sega and Nintendo at the beginning of the 90s, numerous brands tried to join the competition with little success worldwide, the competition seemed to be reserved for the two Japanese companies, so both were fighting for first place. As a result of this competition, the SEGA Mega CD was born, to which Nintendo planned to respond with the SNES CD. Nintendo initially collaborated with Sony, a company with whom it had already worked on the development of its Super Nintendo and its sound chips, the collaboration was based on a joint development of the SNES CD peripheral, with the subsequent right by Sony to launch a own console combined with the technology that arose, something very similar to what was previously done by Sharp and its Twin Famicom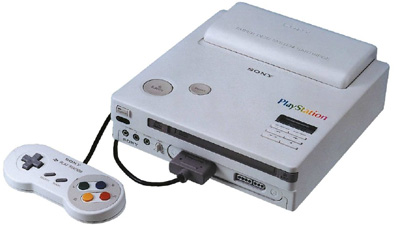 But in the middle of the development process, Nintendo made a change of course and left Sony planted to go on to collaborate with Philips: Philips, a company already experienced in CD-ROM technology, would help in the development of the Snes CD in exchange for power use different franchises on their own machine, the CD-I. The result was that the Philips CD-I had some of the worst Nintendo character games ever made. As we all know, Nintendo ultimately refused to release a CD-ROM peripheral to the sadness of all its fans, but along the way it had awakened a giant: SONY.
Wounded in its pride by the betrayal of its compatriot Nintendo, SONY had had access to all the information of the new joint project with Nintendo, at the same time that it had been working on its own hybrid console. Turning an ally like SONY into your enemy is possibly the worst business move Nintendo has ever made. SONY was a giant, a technological behemoth whose tentacles stretched from music players, televisions, and video cameras to record labels and movie studios. Since the days of the MSX he had hardly had any contact with videogames, entering with a specialized brand such as Nintendo was a good strategy to get to know the market, but if that could not be the case, SONY had no problem entering without asking permission and therefore the big door
SONY turned to investigate and develop a console far above anything seen so far. It had the contacts, resources and knowledge, as a large company its bet was not just a letter, its vision was to enter the market creating a brand, position itself as a trusted product and position itself as number one throughout several generations. Their first console was enough for them to become market leaders.
And it is true that SONY was a great unknown in the world of video games, but its reputation as a leading technology brand preceded it. Sony was a giant and we all knew it, from the first moment that information about Sony's intentions began to come out in specialized magazines, we were all aware that it would be a tough rival to beat. It is something very similar to what happened with Microsoft years later, we were all aware that even if it did not succeed with its first console, it had a long-term plan and the resources to continue launching products even generating losses in the first years: Question of brand and reputation, "you can't drop a console of our brand" and furthermore, the console business is in the sale of video games.
Months passed and both SEGA and SONY began their own advertising battle for the NEXT GEN, Saturn and PlayStation became more and more echo giving figures and implausible data for some kids who freaked out with Star Fox or Virtua Racing. Sega had the support of its most faithful followers, but SONY was waking up all those dissatisfied with SEGA and many Nintendo players who were anxiously awaiting news without any result… And it was December 3, 1994, the date on which now, yes, the real War for 32 bits began:
The PSX went on sale a few weeks after the Saturn with a gigantic advertising campaign behind it, dizzying and in many cases unrealistic processing figures, a small initial catalog but that showed its potential with games like Battle Arena Toshinden, Ridge Racer or Wipeout and more importantly $100 cheaper than the Saturn. The PSX cost US$300 at its launch in Japan, the equivalent of US$530 in 2021. All this was a sudden coup de grace for the SEGA company
As if this were not enough for the company with the blue hedgehog, due to its architecture, its Saturn console was a technological marvel that was extremely difficult to program and, consequently, to get the most out of, while Sony had previously learned the lesson well, both in its architecture as in its development kits, making it very easy for programmers, with the consequent use of the machine. This difference would be decisive when deciding the fate of one and the other console and would be evident in the following months.
For those years (and months), it was already evident that the rest of the previously launched consoles were going to play an anecdotal or very specialized role, as in the case of the NEC or Bandai console, but… where was Nintendo?
Well, Nintendo was launching the best games in the history of the Snes, with its super vitaminized cartridges with effects and graphic qualities that we could not even imagine when we bought the console, from pixelated graphics we had gone on to Donkey Kong Country or Killer Instint with pre -renderings, a madness that put Nintendo's 16-bit console at the same level as the 32-bit in our mental framework, even if it was only in 2D… Anyway, Nintendo was giving us reasons to wait for its next console , the 32 bits were still very expensive for a teenager, we could expect a little more. Many of us blindly trusted Nintendo…
And Nintendo screwed up, while on the one hand it gave us 16-bit jewels, as far as 32-bits are concerned, it ventured to launch the Virtual Boy, an antisocial virtual reality console in shades of red, for a single player, with a remarkable 3D effect impossible to promote and which left you feeling dizzy after a game session, sold as a portable but actually being portable and released in the summer of 1995 only in Japan and USA. One of the few failures of Nintendo.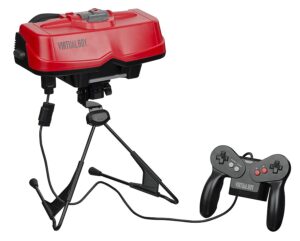 If we put ourselves in a situation, it is true that in those years everything related to Virtual Reality was supposedly the future, the girls used to mentally jerk off thinking about entering virtual worlds and living a thousand adventures, being something that not even the PS4 has achieved 25 years later with his VR peripheral. Nintendo wanted to overcome the fashion of 3D and polygons and brought us a device that, even today (2021), its technology is not sufficiently developed to have been consolidated and popularized in current computers or consoles.
The failure of the Virtual Boy was huge, but not only because of the console itself, Nintendo was taking too long to launch its new generation home console, and we gamers were increasingly aware that the PlayStation was a beast capable of all. I repeat and clarify, of "everything" that we could expect at that time, which is a lot. The result? The migration of segueros and nintenderos was continuous, the more months passed, the more players made the leap to the new contender, Sony and its PSX. Neither the Ultra project nor its 64 bits were able to stop this masterfully conceived inertia when it came to advertising: the PlayStation was no child's play, it was a console with games for adults and teenagers. Between the lines, what was read was, "Nintendo is for children, if you get older the PSX is your console."
And it worked for them, SONY did a great job, being a giant with multiple resources and having a long-term plan to follow. SEGA had design flaws that were exposed to the PSX and Nintendo made it too easy for them by taking too long and releasing a VR32 that only warmed up the staff. The move was going round to the people of Sony.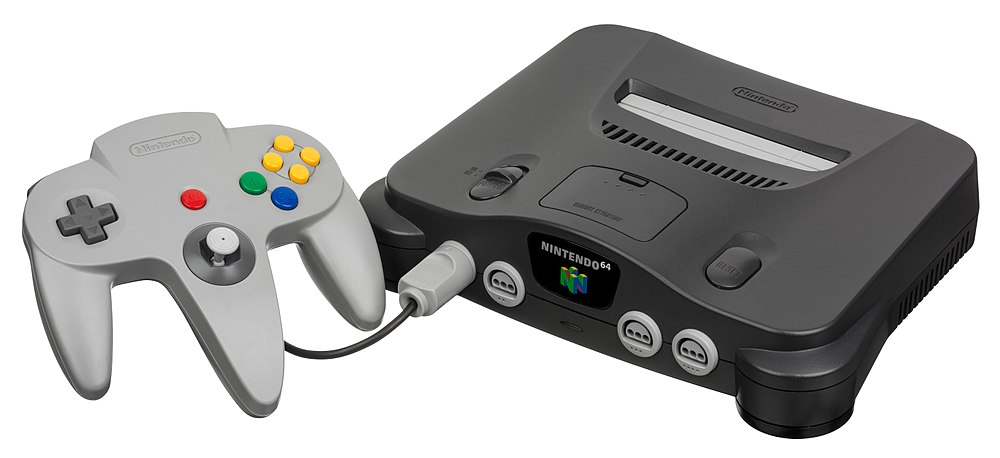 When the Nintendo 64 was launched on June 23 in Japan for US$200, the current equivalent of about US$350, the market for the new generation was already crowded, many of its followers had already switched to SONY and although the Nintendo console was superior to the PSX in technical features, the fact of having opted for the cartridge format made the PSX superior in practice in many aspects, which made it illogical to buy an N64 if you already had a PSX, it was not no evolution. Even so, the Nintendo 64 managed to become strong in its field, the exclusivities that you could not acquire on other consoles, bringing the entire Nintendo universe to 3D, something that suited them wonderfully. Was he able to cope with the PSX? No, but it kept the bar pleasing the faithful who had expected and innovating in many aspects, marking the future of Nintendo games.
The battle for the fifth generation of consoles, was as follows:
PSX: 102 million units sold.
Nintendo 64: 32 million units sold.
Saturn: 9 million units sold.
3DO: 2 million units sold.
Virtual Boy: 770,000 units sold.
PC FX: 400,000 units sold.
Amiga CD32: 100,000 units sold.
FM Towns Marty: 45,000 units sold.
Apple Bandai Pippin: 42,000 units sold.
The victory of the PSX in the generation of the polygons, of the CD and the 32 bits, was overwhelming. SONY swept away its opponents starting its own story within the History of Video Games, the giant had come to stay and would soon begin to devour its competition. So far the course of what happened in the fifth generation of video game consoles, but before continuing with the next point, I would like to add a taboo aspect for many, but true and fundamental to the success of the PlayStation:
Piracy on the PlayStation
Let no one deceive you, piracy was essential in the success of the PSX, the possibility of modifying the console with a chip and being able to play our "backup copies", was the spark and the incentive that many needed to spend the money they cost the console. Once the chip was put in, the games would come out at 1,000 pesetas, that is, two calimochos on a Friday. The alleged weakness of the CD-ROM in terms of security, became for many players the biggest claim to acquire the Sony console, adolescents who did not even consider spending 8,000 pesetas on each video game, since they wanted to spend that money in gasoline, tobacco, beer, appointments or clothes, they saw the light when considering the possibility of playing the video games they wanted, for 1,000 pesetas…
This fact was the one that ended up raising the console to the top, the PSX was a very good console with great games, but suffering the most numerous act of piracy in the entire history of consoles up to that moment, served as a fact differential before the competition, suddenly pirating a console practically became its value proposition: Saturn and Nintendo 64 could not be pirated, which one did you buy?
The result? Sony sold more than 100 million consoles, the players were delighted… And obviously the developers stopped earning a considerable amount of money. In case anyone has any doubts, in those years there was no emotional attachment that we have for our hobby, much less for SONY, so sooner or later, most people who had access to modify their console ended up doing it. Without any remorse. Be that as it may, piracy favored the PSX becoming the queen of the generation.
But… Oh! Again! And the portable consoles? Let's see if any console could dethrone Nintendo's Game Boy:
As we have seen, Nintendo had once again conquered the world with the help of the original Game Boy and its immense catalog of games, but in the mid-90's, in full bloom of 32 bits, 3D and textured polygons, the difference between a contemporary console with the 8 bits it was getting bigger and bigger. The market was ready for a new console with more features, a smaller size and color. That's what we wanted and that's what they gave us, the replacement for the Game Boy was, the Game Boy itself, to be more exact the Game Boy Pocket and the Game Boy Color, revisions of the original Nintendo handheld console that improved the design, battery consumption and in the case of color, technical performance.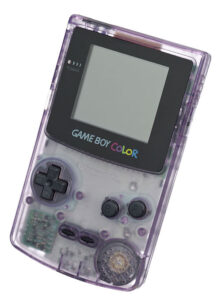 Incredible but true, the substitute for the almighty Game Boy was the Game Boy itself in a marketing display by Nintendo. If you had asked a kid of the time how the next laptop should be, he would have answered with 16-bit graphics, mini CD, large full-color backlit screen… Naaaada, we had no idea and Nintendo showed us: In 1996 it launched the Game Boy Pocket and two years later, the Game Boy Color, a console that really was an evolution and improvement in performance… And it triumphed again, once again that perfect balance distinctive of the "Game Boy" brand. , compatibility with a huge catalog of video games, dimensions, battery life, price and what it could offer us as a console, all perfect. For a change, in Japan they had the chance to buy one of the most demanded versions of the Game Boy by collectors, the Game Boy Light, a beauty with a backlit screen that allows us to store flashlight-type peripherals in the closet.
A detail to keep in mind to realize to what extent the Game Boy was a successful product is that Nintendo always kept the original "Game Boy" brand, not even a "Game Boy 2" for its color version. Nintendo sold more than 118 million units of its original and improved Game Boys, an example of how to succeed with a product that is not cutting edge but well made and conceived, evidence of how well they knew their audience and their needs: They reduced the size, then they gave us color and we were happy with that, we didn't need anything else.
Even so, two Japanese brands dared to face Nintendo's handheld consoles: SNK and BANDAI, two big players in the sector. On the part of SNK, it launched the fantastic Neo Geo Pocket in 1998, a very neat 16-bit console at a very competitive price for its good features, with the company's star games adapted to its capabilities. Soon after, it would launch the color version (1999), since the first version was in black and white. Unfortunately, little could be done against the Big N, its marketing was very limited and the Game Boy Color took it for a snack, Nintendo had the market cornered.
Regarding Bandai and its family of WonderSwan consoles, things change: Developed by the company of Gunpei Yokoi himself for Bandai, the WonderSwan, WonderSwan Color and SwanCrystal were wonderful 16-bit laptops, very balanced as a whole, with a ridiculous launch price , as well as the fact that they were only powered by a single battery, Master Gunpei was up to his old tricks again. Released from 1999 exclusively in Japan, the WonderSwan was indeed a real threat to the Game Boy, since its superiority was evident and the portable as such was incredibly well designed, with several options to choose from. On the other hand, Bandai was and is a giant of recognized prestige in Japan, with the exclusivities of the best manga and anime, something that reflected in its catalog of games.
Bandai and its WonderSwan was the first company since the days of SEGA and its Game Gear, which really made things difficult for Nintendo, with 3.5 million units sold in Japan alone, the projection was continuous wear for the GB. Nintendo's maneuver was what everyone expected, launching its next portable, a 32-bit machine that annihilated the WonderSwan and its sisters, but that… is already another generation of consoles.
As an anecdotal fact, in 1997 Tiger Electronics ventured to launch a very interesting console/pda, the Game.com. With less than 300,000 units sold, it was nothing more than curiosity, but even so, it was ahead of its time in many aspects such as the touch screen, applications and Internet connection, and it is also a very economical console for its features.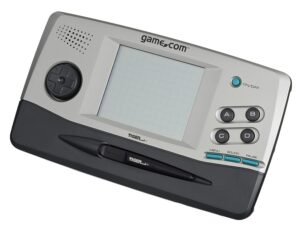 The 5th generation of consoles, legacy and consequences:
SONY PSX conquers the reign of video games
As we have seen, the fifth generation turned the reigning hierarchy in the world of consoles upside down: Sega and its 32-bit console were quickly surpassed in sales by the giant Sony, while Nintendo, still having acceptable numbers, little could cope with the PSX. Sony had broken into the video game industry, devastating and humiliating its opponents, video games would have a new king and Nintendo would have to accept that its role was no longer the one it used to be in home consoles, they had lost authority and would suffer from it from now on for quite a few years.
Nintendo loses authority to third parties
That loss of authority mentioned in the previous point, had been slow and constant since the Famicom/NES, a console with which it had 90% of the market share in Japan and the USA, which allowed it to sign draconian contracts with the external developers. Put simply, if you wanted to release a game on the NES, you had to jump through Nintendo's hoops. This situation was softened with the 16 bits, but it was with the Nintendo 64 when due to the disadvantaged situation, various companies directly chose to "revenge" or simply not jump through hoops anymore. With the PSX and the PCs, they no longer needed to depend on the Nintendo console… The previously all-powerful Nintendo, saw how to negotiate without having the largest market share and an expensive medium such as the cartridge was not so easy, watching helplessly as characters and sagas that until those years had been practically exclusive to their consoles, now they ran wonderfully in the competition. But everything is learned.
The Nintendo Universe
And Nintendo learned from the experience, if the third parties were not up to the demands with their Nintendo 64, Nintendo should be able to provide their consoles with an exclusive catalog on their own, and that is what they did with the N64 onwards. Nintendo had already created its own universe of exclusive games from the Famicom and SNES, so they only had to enhance it and create new franchises. Starting with the N64, exclusive video games from the Nintendo universe would become so important that, in practice, players would end up buying their consoles to play exclusively Nintendo exclusives. A theoretically brilliant idea, but as it would be shown later in other company systems, they would have to refine it if they wanted to be the leaders of the sector again.
Goodbye to the cartridge
The Nintendo 64 and its choice of cartridge also demonstrated the superiority of optical formats. The price of the memory and the complexity of the cartridge, which had given such good results in previous generations, made it impossible to fight with the PSX and its CD-ROMs, much more so if we take into account that the N64 could not be pirated… From then on, optical formats would lead the gaming industry with their abhorrent loading times. It cost us exactly the same, but they saved a bundle.
Welcome Mr. Hack
Starting with the PSX, many gamers would seriously consider the possibility of being able to hack or not a system when choosing which new console to buy. Something unthinkable in previous generations and limited to the world of PCs and computers, was here to stay on the next-gen consoles of the day. Was a chip needed? Can backups be run? Will I be able to play Japanese games? They were some of the questions that sellers would have to put up with from that moment on. The battle between piracy and developers was served, with the -sometimes- lost look of some console manufacturers with whistle included.
Goodbye competition, video games are things of megacorporations
Sony's entry into the world of video game consoles was so clear that all those companies that had previously tried to take a piece of the cake quickly got the message: The cake belonged to Sony. The PSX liquidated a large number of suitors but more importantly, it raised the bar for the video game industry, from that moment on, if you wanted to enter the home video game market you had to be a big one. Few companies could afford to keep up with Sony, Nintendo, and Sega in development, research, resources, and marketing. This fact was evident in the sixth generation of video games and the few offers available, as well as in the seventh generation of consoles, with the entry of another giant like Microsoft.
Virtual reality? No, thanks
We weren't prepared, simple as that. We are not now (2021) and less so then. Virtual reality by itself was not able to hook us and one thing is what movies and documentaries showed us, and quite another what technology could bring to our homes at a reasonable price. The lawn mower should wait a few more decades.
The end of arcades
Our video game temples, our sacred places, those places where we made a pilgrimage from one to another because the new Samurai Shadown had arrived, our meeting point, where there was always someone, where an alcoholic man gave us change and sold trinkets without washing your hands, the place to take shelter from the rain or the heat, when we doubted whether or not to enter that Tetris girl, where people looked at you from behind your back and you, with a little smile. Your first cigarettes, your first girlfriend, your first motorcycle, your first fight, your first class fulladas, your first foosball tables… The arcades were everything, the 32 bits killed them and we, deluded, didn't realize it.
Without the maturity to take care of our favorite place, without even thinking about how a business worked, we stopped going to salons to stay at home playing on our consoles. Suddenly our consoles were equal to or better than arcade games, and it was true, but for one simple video game we lost EVERYTHING ELSE. The result is that one by one, all the neighborhood arcades were closed and in their place, family arcades with billiards, bowling alleys, arcades at 100 pesetas, lots of light and zero charm were established in the large shopping centers. That was not our recreational halls, they were something else to go with the girlfriend or with the children.
Personally, over the years, this is the main reason why I don't have particularly good memories of 32 bits. With the 8 and 16 bits we live and enjoy a good coexistence, something logical and natural: In the arcades you had the best games and the latest technology and in our homes, we had the domestic versions that aspired to be like their older sisters. All perfect. The 32 bits broke that natural cycle, killed their elders and kept everything. I don't forgive him… And now that I've gotten even, let's continue.
Polygons are here to stay
Neither platforms, nor 2D, nor Full Motion Video, vectors or any other proposal. What became very clear is that the public wanted polygons in three-dimensional worlds, and that's what we had. The consoles that were most prepared for this purpose are the ones that have been most successful, something that has been repeated until today (2021). Anecdotally, there were companies that did not bet on polygons, arguing that with pre-rendered graphics, the graphics could be processed on servers, and translated into sprites on their consoles, something that worked on the SNES but only served to 2D worlds, obviously they hit it.
Laptops are Nintendo
Nintendo maintained the reign of portable consoles with an iron fist. One more generation in which no one could compete with it, keeping an abysmal portable console park. For Nintendo, the Game Boy console became the perfect console to start and later retain the smallest in the world of video games. The fact of having its own console, without disturbing the parents on the television in the dining room, were aspects that won integers when it came to being chosen as the first option.
Video games for adults and a market that does not stop growing
We have said it at different times in this article, the greatest achievement of the PSX was to maintain and retain an audience that was getting older, getting them to not give up video games. With a catalog focused on an adult audience, the PlayStation achieved what no console had achieved before, there was no age to stop playing, a PES or FIFA is as entertaining at 15 as it is at 30, to give a classic example.
If previously console video games were stopped playing when reaching maturity, whether it was because of the girlfriend, studies, work, the fact of being considered childish by society or that there really was not a suitable offer for a public adult (as it happened on the PC), the PSX came to break all these premises and thus exponentially increase the number of players. New generations no longer entered and old generations left in the video game market, whoever entered stayed. This fact made an industry that was already a millionaire grow even more, taking it to be above the record industry or the cinema itself. The PSX broadened and expanded the market for video game users like no other system had ever done before.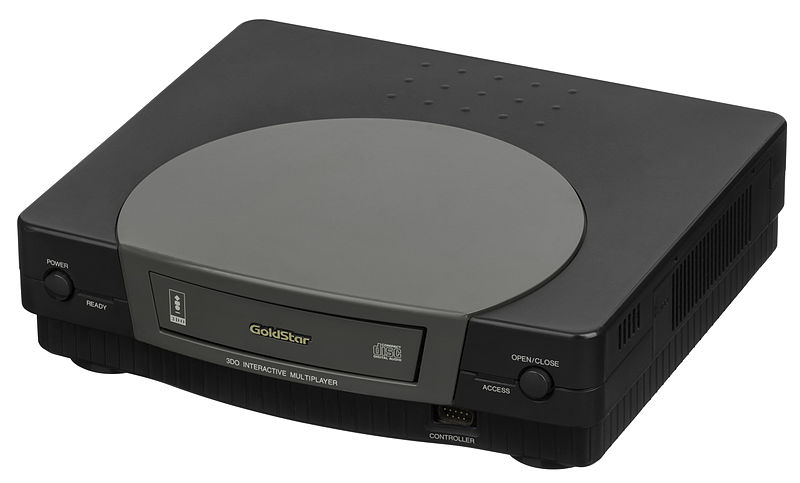 The audience of the fifth gen. of consoles.
As we have already mentioned, the most significant aspect of the fifth generation audience was the expansion of the age range of video game users. Year after year new players started in this hobby with portable or 16-bit consoles, while those of us who were getting older were still hooked on 32-bit games that struck the right chord to keep us glued to the controls.
The female sex was still reluctant to enter with force, but the portable consoles and their extensive catalog along with the PSX video games specialized in manga and anime were also expanding the base of female video game players.
Going back to the ages, the PSX was launched as a console for adults and teenagers, its price was too high for most parents to consider purchasing the product for a child under 10 years of age, moreover, there are 16-bit consoles with colorful pixelated games ideal to start in this hobby. But as usual, year after year the console was lowering its price, becoming more accessible to the little ones while its catalog of games was adapted to newcomers. In its last years and already with the PS2, Sony chose to launch the slim version of its PSX, the PSOne, a cheaper console for both the user and the manufacturer, which was sold together with children's video games such as Harry Potter. The 32 bits conquered in this way all the existing age ranges in those years.

The games of the fifth generation
What to say… Surely the 32-bit generation is today (2021) the one that has aged the worst: 4:3 format, little definition, plenty of saw teeth, totally "polygonized" characters… Ugly fuck Let's be clear, very ugly graphics from today's point of view, lacking the pixel charm of previous generations. Despite being very powerful consoles, they were still the first dedicated to 3D environments, and it shows. This is what many of us feel today when we see it or replay a title from that time, but in those years what we experienced and enjoyed was very different:
In those years, the 32 bits and the N64 left us open-mouthed, goofy, freaking out, and that's just in terms of graphics, if we're talking about titles… wow, damn, what a generation, the quality of the games is incredible, I could start and not stop:
Gran Turismo 1 y 2, Metal Gear, Final Fantasy VII, FIFA 98, Driver, Resident Evil 2, Medal of Honor, Medievil, Tomb Raider II, Silent Hill, Tekken 3, Syphon Filter 2, ISS PRO Evolution, Castlevania: Symphony of the Night, Tony Hawk's Pro Skater, Toca World Touring Cars, Ridge Racer Type 4, Rayman 2, F1 2000, Tenchu, Micro Machines V2 de PSX.
De Nintendo 64 no podemos olvidarnos de Super Mario 64, Zelda: Ocarina of Time, GoldenEye 007, Mario Kart 64, Zelda Majora's Mask, Lylat Wars, International Superstar Soccer 64, Star Wars Rogue Squadron, Super Smash Bros, Donkey Kong 64 y Mario Party.
Y de la Saturn tenemos el Panzer Dragoon, Virtua Fighter 2, Sega Rally Championship, NiGHTS into Dreams…, Shining Force III, Sonic R, Burning Rangers, Radiant Silvergun y Dragon Ball Z: Shin Butouden.
And really, honestly, these are just some examples of the best known to which anyone who has lived that generation in the first person, could contribute 100 more. It's a shame that the gaming experience has changed so much from what we experienced in the 90's, to what we feel today if we take the controls of a 32-bit game. They haven't aged well at all, but that doesn't mean they've stopped being good video games or true works of worship.
It was in this generation of consoles, in which the foundations of modern video games were laid, the leap from 2D to 3D made an entire industry rethink, which now had to convert mechanics with two decades of history and evolution behind them. , and adapt them to new 3D worlds, with the added problem of having some controls, which were not prepared for this jump (the pad is not a keyboard and mouse). This caused many of the first games of genres such as fighting or platforms adapted to 3D, to be simply unbearable… While others, which managed to adapt well to the new environments both in terms of control and gameplay, became benchmarks that they would make history, marking the way forward.
Serve as an example to explain the previous point, Super Mario 64 as a reference of what a 3D platform should be, or the controls of the FPS of the time: If currently an FPS is handled like a Call of Duty, which is has become a standard, if we play games of the time we will see 1,000 different combinations, all of them worse than the current standard. It was at that time, where controls adapted to three-dimensional worlds with analog sticks such as the N64 or the PlayStation DualShock appeared.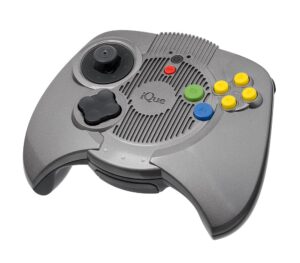 Collect 5th generation consoles
Do you want to start collecting consoles or video games of the fifth generation? You're in luck, due to the "recent" time and its tremendous commercial success, getting a good representation of the consoles of the 32 and 64-bit era is perfectly affordable today. Obviously, we are talking about the PSX and the N64, the Saturn is already a bit complicated and the rest of the consoles such as the Atari Jaguar or PC FX and the like, it is much more difficult due to the few units available.
As we usually comment, within the collection of consoles and video games there are two branches, those specialized in systems (such as a server) and those specialized in video games of one or several specific systems. In the first case, getting all the home consoles of the 5th generation of consoles and complicated but possible, as long as you have patience and are realistic about the state of the product. We are in 2021 and there are hardly any sealed units left of any console.
But equally or more interesting is the possibility of collecting a specific console with a good assortment of games, and this is where currently (2021) is still an ideal time to get on with any of the popular platforms of this generation. The offer is still huge on the internet, even in many specialized and second-hand stores you will find titles that may not be a bargain, but they will fulfill their function: to amuse and entertain us. oh! And don't forget the flea markets and second-hand markets, there is still a lot of material from this generation.
Regarding portable consoles, the Game Boy are part of a family with compatible games, so it gives you different possibilities when it comes to collecting, compared to the Neo Geo Pocket and WonderSwan, they are very interesting consoles to collect:
The Neo Geo Pocket, a magnificent console, has a reduced video game catalog (approx. 80), which makes us consider acquiring all its titles, much more so if we are lovers of the NeoGeo universe or Sega, a company with which he had an affair. , being able to connect to the Dreamcast as an example. What happens with this console is that in recent years prices have risen through the roof, and since less than 1 million consoles have been sold worldwide, there are games that are practically impossible to find. Still, a great option to have a perfectly playable 16-bit laptop today.
Having a WonderSwan should be a must for all lovers of retro and collecting, a 16-bit wonder perfectly balanced in its price and features, which today is perfectly possible to acquire for a moderate price (without box) and enjoy all its benefits. As we usually do in Infoconsolas, we recommend you to have a good representation of what was adapted to our tastes, since being a purely Japanese console, the language barrier will limit us in most of its 199 released games.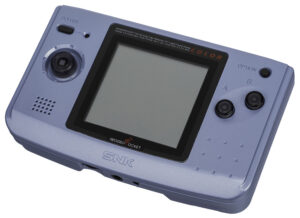 Buy consoles of the fifth generation
As we have already mentioned, acquiring the best-known consoles of this generation is relatively easy at an affordable price (cheaper than its launch), always depending on the state in which you want to buy them. Fortunately, in this generation you can still buy material in physical stores in your cities or through general second-hand applications.
But beware! Something to keep in mind with second-hand Playstations is that they will surely be modified on the inside with the chip, if it is the original model (the big one), this can brighten your day or lead to annoyance for the most purists. How much can a PlayStation in good condition cost in 2022? Well, approximately 30 euros with cables, a controller and no box, if you are a little patient and you go looking on eBay. The N64 goes up a little more and paying about 35 euros for it with cables, remote and a remote is a more than acceptable price. And how much does a Saturn cost in 2021? The thing shoots up a lot in these parts, going up to about 90 euros for a console in good condition and in the same conditions as the previous ones (without box). Of the rest of the consoles… go preparing the wallet.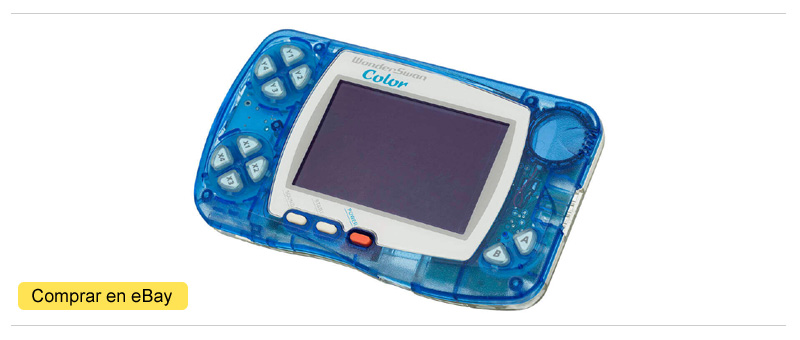 The fifth generation laptops are rising like foam, with the exception of those of Nintendo, so we recommend that they be your first option before they become inaccessible. Above I leave you a link to eBay where you can see the updated price of the WonderSwan and all the consoles for sale at the moment.
FAQ Fifth generation of consoles and video games
In what year does the fifth generation of consoles begin?
1993.
What was the first console of the fifth generation?
The FM Towns Marty.
How much did FM Towns Marty cost?
98,000 yen at launch.
How much did the PlayStation cost?
39,800 yen at launch.
How much did the Sega Saturn cost?
44,800 yen at launch.
In which country did the fifth generation of consoles start?
In Japan.
What characterizes the fifth generation of consoles?
Games with polygonal graphics and the definitive implementation of CD-ROM and optical formats.
What was the best-selling console in the fifth generation of consoles?
The PlayStation with 102 million units sold worldwide.
What is the most representative brand of the fifth generation of consoles?
SONY.
What format were the fifth generation games?
CD-ROM as the main format, followed by the cartridge.
To what public were the fifth generation consoles intended?
Adolescent and adult in addition to children.
Were there arcade to console conversions?
Yes, the 32 bits were the grave of the arcades, since they were practically at the same level.
Were there conversions between consoles of different brands?
Yes, mainly between the PS1 and the Saturn.
What is the most powerful console of the fifth generation of consoles?
The Nintendo 64.
Which console was more powerful the Saturn or the PlayStation?
The PlayStation in plygonal environments.
Were there portable consoles in the fifth generation of consoles?
Yes, although the Game Boy kept its reign.
Did 16-bit consoles coexist with 32-bit ones?
Yes, for many years the 16 bits managed to cope with the new consoles, until the arrival of the PSX and Saturn.
External sources and links