Welcome to Infoconsolas, your collection, videogames and retro consoles website since 2004. Our main objective is to contribute to preserving the history of consoles and videogames through our own collection of systems and the analyzes that we share on the Infoconsolas website. We hope you like it!!
In the following table of GENERATIONS OF VIDEO GAME CONSOLES you have access to all our analyzed retro consoles:
VIDEO GAME POST AND LAST CONSOLES ANALYZED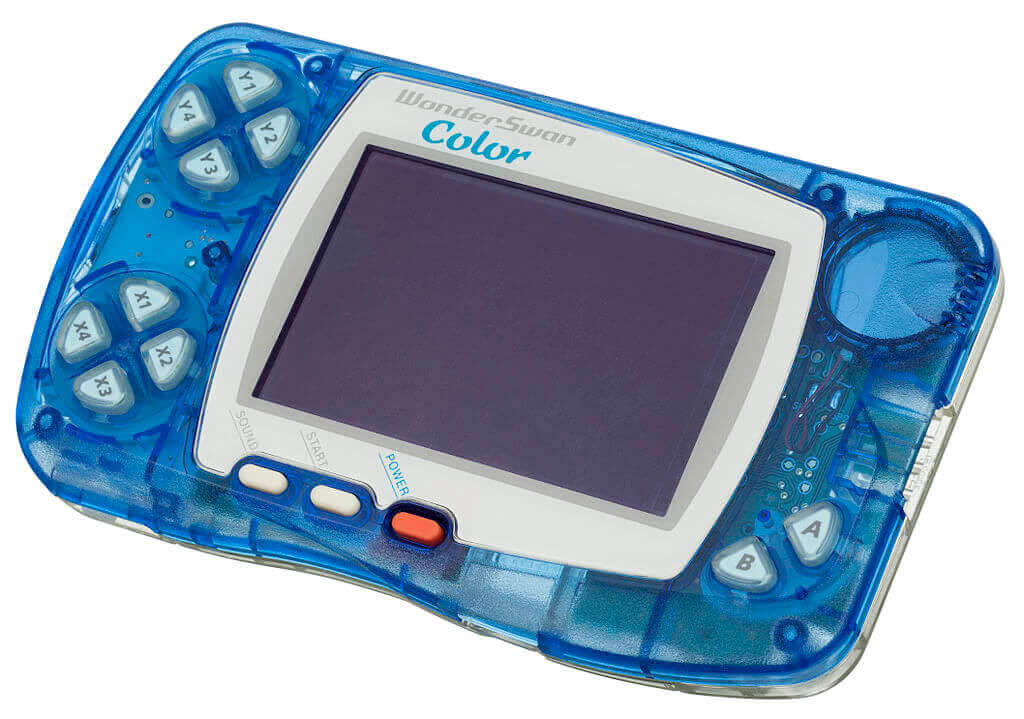 The WonderSwan Color has become one of the most sought after retro consoles by collectors around the world in recent years. Bandai's 16-bit laptop is a sample of the balance and good work that its original developer -Mr. Gunpei Yokoi- knew how to implement in all its products, a perfect relationship between technical features and an affordable final price of the product.
Bandai's portable console never left Japan, so today it is a 16-bit rarity coveted by thousands of retro console collectors and otakus. Let's see what the console that was created to surpass Nintendo's Game Boy Color in its own territory was like and how it is preserved: The WonderSwan Color, a magnificent console that had a short but intense commercial life.
| | |
| --- | --- |
| COMPANY: | Bandai |
| CONSOLE GENERATION: | 5TH GENERATION OF CONSOLES |
| RELEASE DATE: | December 9, 2000 in Japan |
| GAMES CATALOGUE: | 86 specific video games in color + 109 of the original WonderSwan |
| SOLD UNITS: | 1.1 million units approx. |
| LAUNCH PRICE: | 6,800 yen |
| PROCESSOR: | 3.072 MHz NEC V30 MZ. 16-bit 3.072MHz operating clock |
| FORMAT: | Cartridge |