Welcome to Infoconsolas, your collection, videogames and retro consoles website since 2004. Our main objective is to contribute to preserving the history of consoles and videogames through our own collection of systems and the analyzes that we share on the Infoconsolas website. We hope you like it!!
In the following table of GENERATIONS OF VIDEO GAME CONSOLES you have access to all our analyzed retro consoles:
VIDEO GAME POST AND LAST CONSOLES ANALYZED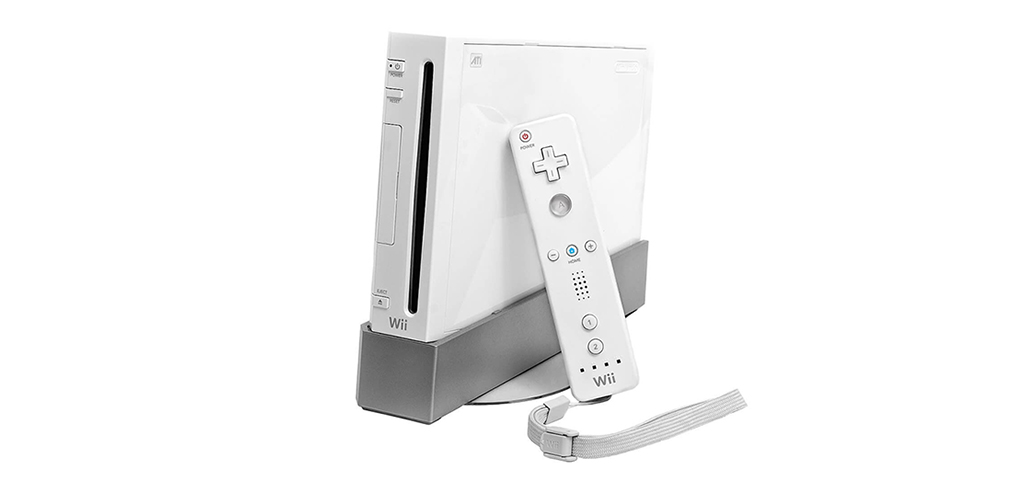 Nintendo Wii, the innovative console that democratized home video games. Released on November 19, 2006 in the United States, Nintendo's seventh-generation console outsold its contemporaries, the Xbox 360 and PS3.
Following the path that the Nintendo DS started, Nintendo distanced itself from the war of polygons and frames per second, opting to expand the video game market to families, with a formula based on the new gameplay of its Wiimote controls (Wii remote). and a catalog focused on casual players.
COMPANY:
Nintendo
CONSOLE GENERATION:
7TH GENERATION OF CONSOLES
RELEASE DATE:
November 19, 2006 in the United States
December 2, 2006 in Japan
December 8, 2006 in Europe
GAMES CATALOGUE:
1,648 in physical format (+ digital)
SOLD UNITS:
101.6 million units worldwide
LAUNCH PRICE:
US$249 in the United States (with Wii Sports)
25,000 yen in Japan
€249 in Europe (with Wii Sports)
£179 in the UK (with Wii Sports)
PROCESSOR:
IBM PowerPC Broadway @ 729 MHz
FORMAT:
DVD-ROM (Wii Optical Disc -RVL-006- 4,7/8,54 GB)
MiniDVD (GameCube Game Disc -DOL-006- 1,46 GB)
Digital