Game Boy Light is the Holy Grail of collectors specialized in portable consoles and/or Nintendo, an exclusive machine from Japan that solved the eternal problem of the Game Boy system, the lack of a backlit screen.
With dimensions slightly larger than the Game Boy Pocket, two AA batteries and a luxurious backlit screen, the Game Boy Light is here to leave our flashlights in the drawer and enjoy the enormous catalog of the Nintendo portable, like never before. : Under the duvet but without the need for extras.
| | |
| --- | --- |
| COMPANY: | Nintendo |
| CONSOLE GENERATION: | 4TH GENERATION OF CONSOLES |
| RELEASE DATE: | April 14, 1998 in Japan |
| GAMES CATALOG: | 1046 original GameBoy |
| LAUNCH PRICE: | 6,800 yen in Japan |
| PROCESSOR: | Sharp LR35902 of 8 bits at 4.194304 MHz |
| FORMAT: | Cartridge |
| BUY IT ON EBAY: | https://ebay.us/aI5TyA |
If you are interested in the Game Boy video game system, I strongly recommend that you visit the complete analysis of the original Game Boy system, in which you will find all the information, history, context and development of Nintendo's most mythical portable console: The Nintendo Game Boy.
Game Boy Light, model MGB-101
The Game Boy Light finally became the best ally of our blankets and quilts… Japanese quilts of course, because we didn't even see it pass by here, in fact we didn't even know about its existence, in 1998 we were enjoying the arrival of the Game Boy Color, which repeated exactly the same failure as its predecessors, the lack of backlighting.
Because let's face it, it's true that those of us who lived through that time normally accepted the search for light and appropriate angles to play Tetris or Super Mario Land, but today playing with an original Game Boy is totally frustrating because of its screen, the reflections and mainly, its lack of backlighting.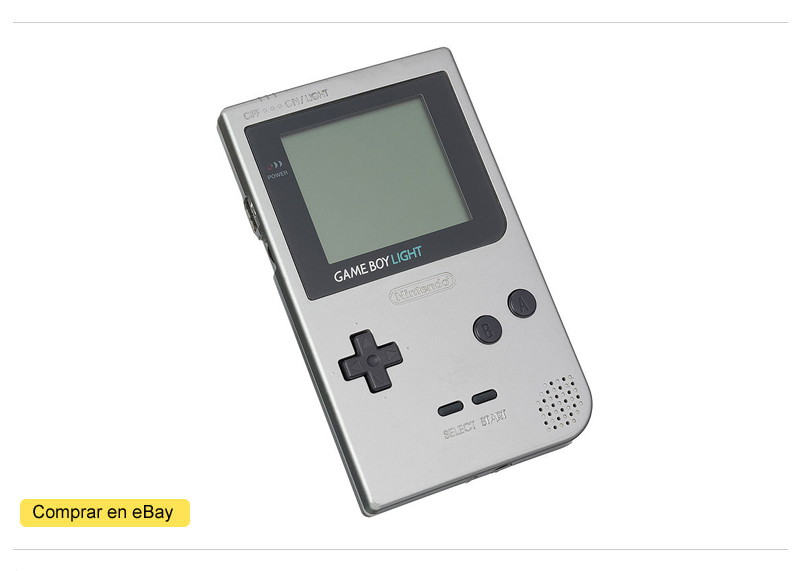 The master Gunpei Yokoi was completely right with his philosophy of balance (quality/price/consumption) and the use of already mature technologies for his original Game Boy (1989) and Game Boy Pocket (1986) consoles, his sales figures support his decision . But comparisons with consoles like the Game Gear or Atari Lynx, it's a matter of gaming experience, were hateful… Their screens provided a much more rewarding experience (short and expensive, but rewarding).
Faced with this problem, this original sin, the logical thing was to think that Nintendo would integrate a solution into its mainline Game Boy Pocket (1996) or Game Boy Color (1998) systems… But they didn't, inexplicably they didn't. Or rather, it is true that the new screens improved image quality (angles) and minimized reflections, but nothing backlighting.
It was not until April 1998, a few months after the launch of the Game Boy Color, that Nintendo wanted to put the icing on its classic Game Boy system with the Game Boy Light console, a machine that they knew would have few sales since the vast majority of their target audience were already GB or GBP holders, but that the system and the players deserved it. The introductory price was 6,800 yen, so we understand that following the philosophy of balance, in 1998 it had already reached the point of offering backlights at a very affordable price.
The Game Boy Light was initially sold in two colors (gold and silver), but soon different versions were released, here are the 8 models:
Standard model: Gold (April 1998).
Standard model: Silver (April 1998).
Limited model: Pikachu Yellow (July 1998).
Limited model: Skeleton MODEL-F02 (July 1998).
Limited Model: Clear Red (Aug 1998) – Osamu Tezuka World Shop.
Limited model: ASTRO BOY Special Clear (September 1998)
Limited model: Osamu Tezuka World Shop Limited offer.
Limited Model: Clear Yellow (September 1998) – Toys R Us.
The differences between the Game Boy Light and the Game Boy Pocket were as follows:
| COMPARISON | Game Boy Light | Game Boy Pocket |
| --- | --- | --- |
| Backlight | Yes | No |
| Dimensions | 80 mm x 135 mm x 29 mm | 77,6 mm x 127,6 mm x 25,3 mm |
| Weight | 140 g | 150 g |
| batteries | 2 AA batteries (1.5V) | 2 AAA batteries (1.5V) |
| Game time | 20 hours without light / 12 hours with light (approx.) | From 8 to 10 hours |
| Screen type | Liquid crystal display (LCD) cristal líquido (LCD) | Liquid crystal display (LCD) |
| Release date | April 14, 1998 | July 21, 1996 |
| Regions | Japan Exclusive | Todo el mundo |
The improvements in consumption, weight and gaming experience thanks to the backlight are evident, in the same way that they are normal, since the two consoles are more than 2 years apart, so the technology had advanced and the components had become cheaper.
GB Light, the latest and greatest Game Boy classic
On October 21, 1998, just 6 months after the launch of the GB Light, Nintendo launched what we can practically consider the Game Boy 2, the Game Boy Color, to the world.
Another of the great shortcomings of the Game Boy system, color, was finally solved, while it made it possible to enjoy a large number of new exclusive games thanks to its improved performance. With an introductory price of 6,800 yen (without backlight), the same as the GB Light, obviously the vast majority of gamers opted for the new and more powerful color console, so the Game Boy Light fell in sales, was its options to leave Japan disappeared and it was quickly forgotten as a purchase option by most Japanese gamers of the time.
He died? Not at all. Despite the fact that the GBC vanished any possibility of export since Nintendo had to focus on a marketing and promotion level on a single product in the portable market, in addition to conditioning/limiting sales in Japan, the Game Boy Color was another boost to the Game system. Classic Boy thanks to its full compatibility with the original console, so the GB Light took advantage of the new batch of hundreds of compatible games that arrived thanks to the Game Boy Color… In practice, the tens of millions of Game Boy Monochromatic Boy on the market were too succulent for the developers.
Consequently, the GB Light remained commercially alive along with its older sisters, forming part of the great history of Nintendo's Game Boy system and being the last and best classic Game Boy released by Nintendo, which is no small thing.
The price of the Game Boy Light, how much was it?
The Game Boy Light maintained the usual launch price of Nintendo in its launches in Japan, suggested prices that seen in perspective and comparing them with other consoles, give us an idea of ​​the economic outlay that it involved at the time. Here are the prices of the GB Light and its competition:
| | | | |
| --- | --- | --- | --- |
| CONSOLE | LAUNCH | LAUNCH PRICE | BRAND |
| Game Boy Pocket | 1996 | 6.800 yen | Nintendo |
| Game Boy Light | 1998 | 6.800 yen | Nintendo |
| Game Boy Color | 1998 | 8.900 yen | Nintendo |
| Neo Geo Pocket | 1998 | 7.800 yen | SNK |
| WonderSwan | 1999 | 4.800 yen | Bandai |
| Neo Geo Pocket Color | 1999 | 8.900 yen | SNK |
| New Neo Geo Pocket Color | 1999 | 6.800 yen | SNK |
| WonderSwan Color | 2000 | 6.800 yen | Bandai |
| Game Boy Advance | 2001 | 9.800 yen | Nintendo |
6,800 euros was apparently a very cheap price, but if we scratch a little in the history of the Game Boy, it really wasn't that cheap:
In 1998 the Game Boy Pocket became cheaper to 3,800 yen, while at the end of the same year a clearly superior console was launched, the Game Boy Color, for exactly the same price (reduced on May 14, 1999) . This fact meant that the Game Boy Light was perceived as an "expensive whim", expensive compared to the GB Pocket and expensive in terms of performance when compared to the GBC… One more case of "Nintendo kills Nintendo".
Collecting the Nintendo Game Boy Light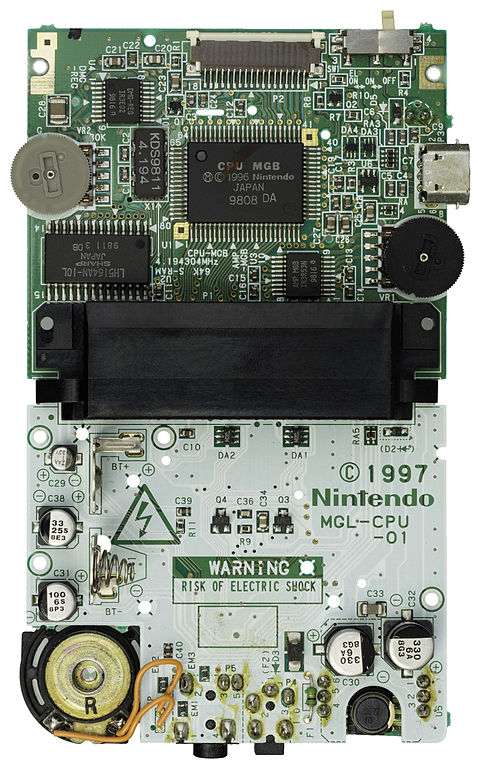 We've already said it, the GB Light is the Holy Grail of retro handheld consoles. There are other highly sought-after handhelds out there, we know, but from a retro console collector's perspective, the Game Boy Light ticks all the boxes to be an object of desire:
A system known to all.
A console unknown by the vast majority.
Exclusive to Japan.
Region free.
Compatible with all the games in our collection.
It gives a 2nd life and invites us to replay many of our games.
Enhance the gaming experience of our original consoles.
You can play under the duvet without your mother catching you by the flashlight.
Unique, the GB Light is a rare breed for retro console collectors, only the Turbo Express/PC Engine GT could match it by "reviving a system", but the GB Light's nostalgic value far outweighs that of the handheld of NEC, which the vast majority never get to see.
Is it worth collecting a retro Game Boy Light console? Yes, of course. So… where is the problem? Why don't we all have a GB Light in our console collections? We explain it to you in the next section.
Buying a Game Boy Light on eBay
Buying a Game Boy Light is very easy nowadays, but it is expensive, very expensive. It is so expensive that even though it is an exclusive console for Japan, where it had very low sales, we can always find units on most of the usual retro console sales platforms, simply because they are very expensive.
How much does a second hand Game Boy Light cost? In the following eBay announcement, which is a partner (so if you buy an item you will be contributing to Infoconsolas and the preservation of history and video game consoles in our physical collection and documentation/web), you can check the price of the consoles Game Boy Light being sold right now on eBay, all over the world. Look and we'll talk.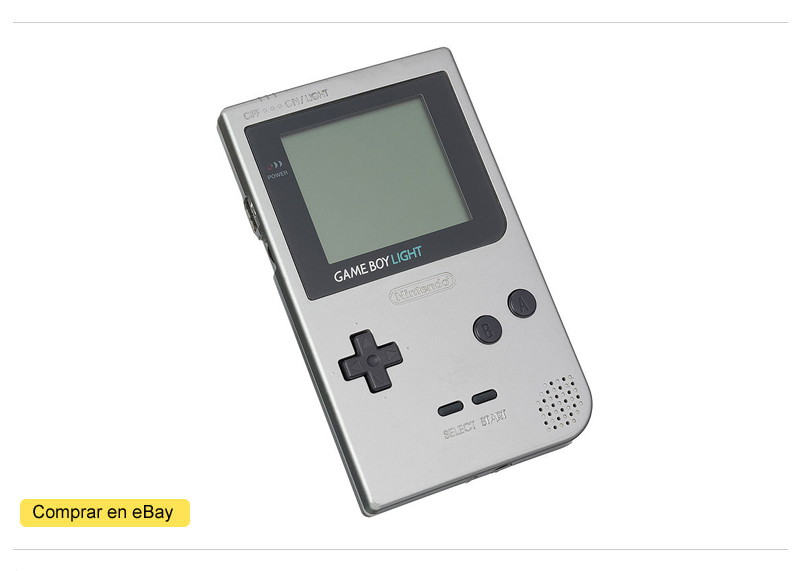 What do you think? As in everything retro, everything depends on the state in which you want to have the console in your collection. If you don't mind scratches or general poor condition, for less than 100 euros it is possible to buy a second-hand Game Boy Light on eBay. Now, if you want it in good condition, with a box or directly new… I hope you have studied hard and that you work in Spain to be able to build many hospitals with your taxes…
Seriously now, the prices you see are those set by the market, luckily it is still an unknown console for most "new collectors", in addition to having as competition the GBP consoles with IPS LCD screen, so I don't think It will go up a lot in the next few years. For those of you who are interested in buying a GB Light, be patient and study the market price well, bargains do not exist at this point, but buying below the market price is still possible.
STOP COLLECTOR! If you've seen the console listing on eBay, I want to say THANK YOU. Since 2004, the objective of Infoconsolas is to contribute to preserving the history of consoles and video games through our own collection of systems and the hours of work invested in this very website.

Being an eBay partner listing, if you buy a game or console, you will be helping Infoconsolas in the preservation of video game culture, so thank you very much again!
TOP: Best games for Nintendo's GB Light handheld console
From Infoconsolas on numerous occasions we take advantage of the TOP: Best Games section, to humbly pay tribute to those youtubers who, thanks to their work, dedication and effort, enjoy all our respect and admiration. Today it's Mr. JARM's turn again, who ventures in this video to reveal "The 20 best GAME BOY games of all time (THE DEFINITIVE TOP)". Inside video!!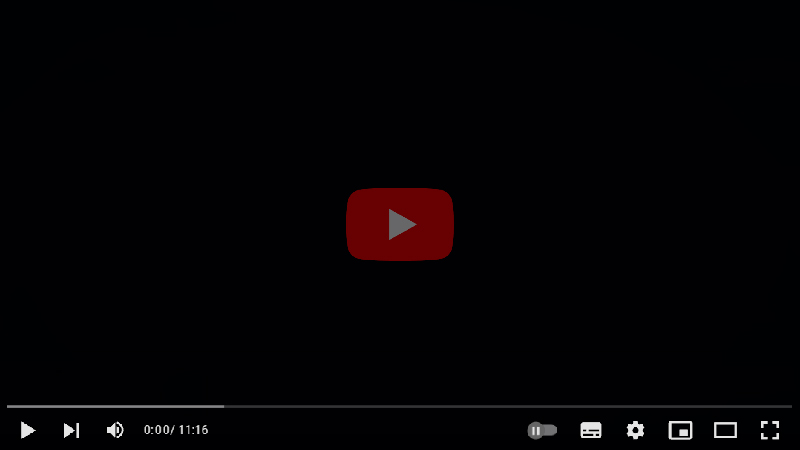 Nintendo GB Light FAQ
Next you have the section of questions, answers and curiosities of the Game Boy Light, a series of technical questions and curiosities about the already classic Nintendo portable consoles.
When was the Game Boy Pocket released?
The release date is July 21, 1996 in Japan.
Is the Game Boy Light exclusive to Japan?
Yes.
Is Game Boy Light region free?
Yes, you can use cartridges from anywhere in the world.
How much did the Game Boy Light cost at launch?
At launch 6,800 yen.
What is the best-selling video game on the Game Boy system?
The Tetris, with more than 30 million units sold.
What is the format of your video games?
ROM cartridge.
Is it a joy to play classic games on a GB Light?
Yes, it's a treat.
How many games were released for the original Game Boy and Game Boy Light?
1046 total commercial video games for the original console compatible with the Pocket, Light and Color.
Are Game Boy Color games compatible with the Game Boy Light?
In the box and the cartridge itself, it is indicated if they are compatible or not.
How many batteries does the Game Boy Light use?
2 AA batteries, of the small ones of a lifetime.
What are the dimensions of the Game Boy Light?
80mm wide, 135mm tall and 29mm deep, slightly larger than the GB Pocket.
How much does the GB Light weigh?
140 grams with the 2 AA batteries included.
How long do the batteries (2 AA batteries) of the GB Light last?
20 hours without backlight, 12 hours with backlight approx.
What is the definition of the Game Boy Light?
160×144 pixels, maintains that of the classic GB.
What was the penultimate official GB Light game?
Shogi 3, released on December 24, 2001 for the Game Boy and Game Boy Color (compatible).
What was the last official GB Light game?
From TV Animation One Piece: Maboroshi no Grand Line Boukenki! Released on June 28, 2002 for the GB and GBC Color (compatible).
Can a classic Game Boy be connected to a GB Light?
The entry point is different, so the MGB-004 adapter is required.
Can a Game Boy Pocket be connected to a GB Light?
Yes, with its corresponding cable.
Technical characteristics of the GB Light video game console
CPU: Sharp LR35902 8-bit at 4.194304 MHz. A custom-made processor for Nintendo that mixes features of an Intel 8080 with some of a Z80, along with features of its own.
RAM: 8 kB internal SRAM
VRAM: 8KB internal
ROM: 256 bytes on the CPU itself, containing the boot system. PROM cartridges with a capacity of 256 kbit, 512 kbit, 1 Mbit, 2 Mbit, 4 Mbit and 8 Mbit.
Sound: 4 channels. 2 pulse wave generators, 1 channel of 4-bit PCM samples (64 4-bit samples played in a 1×64 or 2×32 bank), a white noise generator and an audio cartridge input. The GB only has one speaker, but it does have a headphone jack so you can listen in stereo.
Screen: reflective LCD with an aspect ratio of 10:9 and a resolution of 160×144 pixels
Colors: 4 shades of gray
Simultaneous on-screen sprites: 40 sprites each 8×8 or 8×16 [selectable]
Communications: different serial port from the original Game Boy.
Power: 2 AA batteries
AA battery life: 20 hours with backlight, 10 hours without backlight.
Users: up to 2 via link cable connected to the serial port and a Game Boy with a game cartridge for each user; or 4 with the "Four Player Adapter".
Dimensions: 80 mm wide, 135 mm high and 29 mm deep.
Weight: 140 grams with batteries included.
Technical characteristics obtained from wikipedia and the official Nintendo website and console documentation.
External sources and links