Game Boy Pocket was the last Nintendo console in which master Gunpei Yokoi participated, a balanced review of the original 1989 Game Boy that, thanks to the launch of the Pokemon saga, once again conquered the portable market, giving the Game system Boy, a second youth.
With a rejuvenated aesthetic, but respecting the original console as much as possible and dimensions that are simply ideal for a portable console, the Game Boy Pocket extended the life of the system thanks to the wonderful quality/price balance and its immense catalog. Let's remember her.
| | |
| --- | --- |
| COMPANY: | Nintendo |
| CONSOLE GENERATION: | 4TH GENERATION OF CONSOLES |
| RELEASE DATE: | July 21, 1996 in Japan |
| GAMES CATALOG: | 1046 original GameBoy |
| LAUNCH PRICE: | 6,800 yen in Japan |
| PROCESSOR: | Sharp LR35902 8-bit at 4.194304 MHz |
| FORMAT: | Cartridge |
| BUY IT ON EBAY: | https://ebay.us/R86CSJ |
If you are interested in the Game Boy video game system, I strongly recommend that you visit the complete analysis of the original Game Boy system, in which you will find all the information, history, context and development of Nintendo's most mythical portable console: The Nintendo Game Boy .
Game Boy Pocket, the Nintendo review
Even today, decades after the birth of this system, it is difficult to understand what the Game Boy phenomenon meant in the late 1980s and throughout the 1990s. Never before had a console or computer monopolized the video game market in such a way, for so many years and enjoying iron health throughout its entire life.
Not even the Famicom or the Atari 2600, benchmarks in the domestic market, enjoyed such a great advantage and superiority over their competitors. In practice, the Game Boy had no real competition from the rest of the companies, enjoying a life full of success until its replacement, the Game Boy Advance, arrived.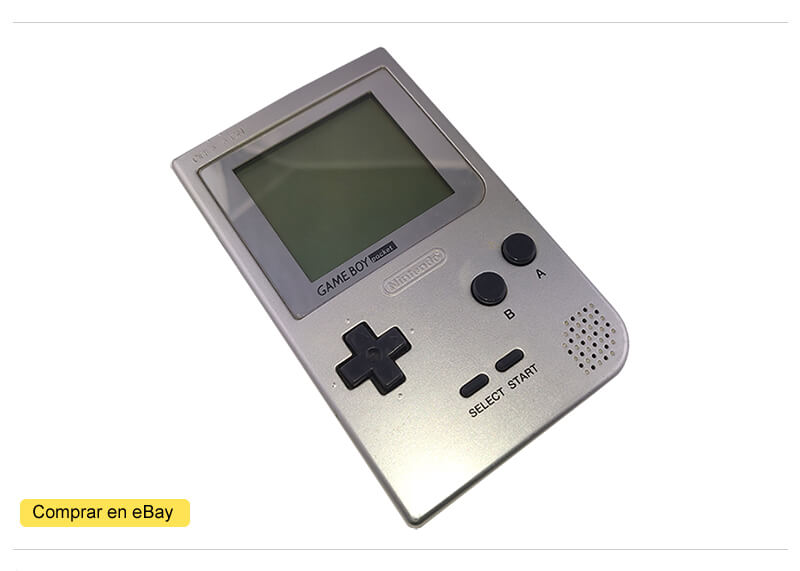 But wait… How do you measure the health of a console? Well, a posteriori mainly with two factors:
The number of units sold: 87 (GB and GBP) + 31 (GBC) = 118 million.
Game catalog: 1,246 in total (GB and GBC).
With these data we could already say that the Game Boy system and its different versions were a success, but as we have already mentioned, the Game Boy is at another level thanks to the good health it enjoyed during its long life, let's check it by looking at the third factor to measure the health of a system, the number of releases per year: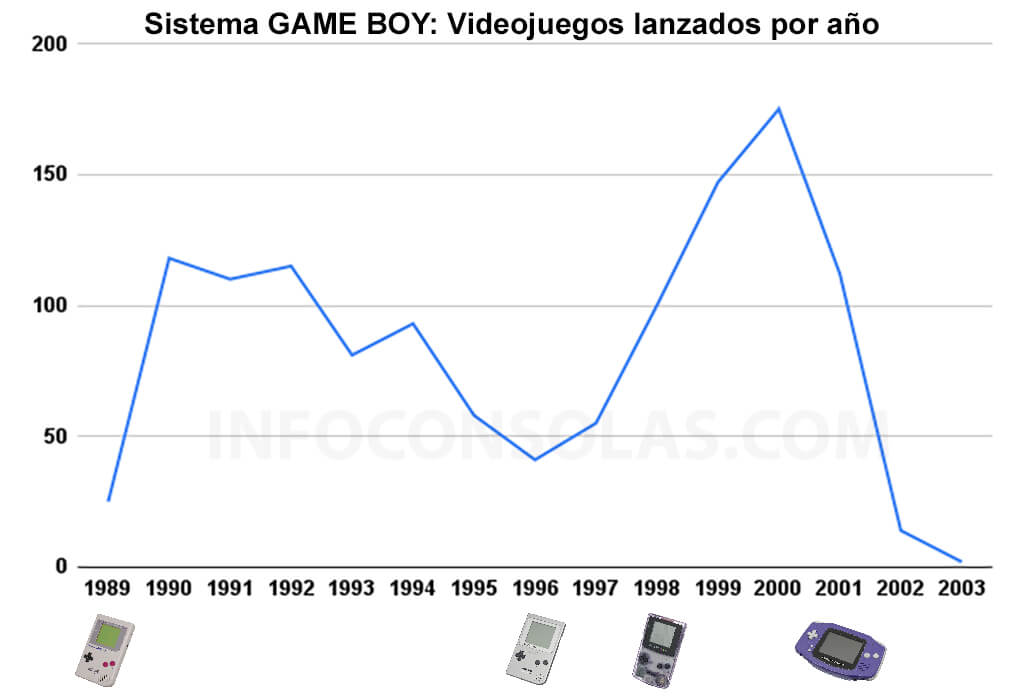 Impressive, 14 years of life for a system that knew how to reinvent itself on 2 occasions, catapulting itself to the top of laptops. When portable consoles were already considered machines for children, when the distance in terms of technical performance between 32-bit 3D home consoles and the 8-bit portable market was abysmal, Nintendo, far from venturing into new systems, decided to review its original system… A revision without any graphic improvement, nothing more.
And a system was reborn, out of all logic a new console located light years away from consoles like the PlayStation, Saturn or Nintendo 64, managed to relaunch its sales and give a CONTINUE to the Kyoto company's portable system. Rowing against all the trends of the time, Nintendo considered that the Game Boy still had a lot to offer, being the launch of the Game Boy Pocket, its new portable console, on July 21, 1996.
The GB Pocket is the same console as always, with the same features but with a much smaller size (and weight), it has updated aesthetics and small improvements such as a slightly larger screen and the use of 2 batteries instead of 4. Let's take a closer look at the comparison between the Game Boy Classic and the Game Boy Pocket.
| COMPARISON | Game Boy | Game Boy Pocket |
| --- | --- | --- |
| CPU | 8 Bits / 4,19 MHz | 8 Bits / 4,19 MHz |
| RAM | 8 Kbytes | 8 Kbytes |
| Dimensions | 148 mm x 90 mm x 32 mm | 127,6 mm x 77,6 mm x 25,3 mm |
| Weight | 220 g | 150 g |
| Energy consumption | 70 – 80 mA per hour // 4 AA batteries (1.5 V) | 80 – 90 mA per hour // 2 AAA batteries (1.5 V) |
| Game time | From 24 to 30 hours | From 8 to 10 hours |
| Screen type | liquid crystal display (LCD) | Liquid crystal display (LCD) |
| Screen size | 4,7 cm x 4,3 cm | 4,8 cm x 4,4 cm |
| Resolution | 160 x 144 píxeles | 160 x 144 píxels |
| Contrast | Yes | Yes |
| Volume | Yes | Yes |
| Stereo headphone jack | Yes | Yes |
| Multiplayer port | Yes | Yes(slim) |
This was Nintendo's review in 1996, with all the technological advances that have occurred over the course of 7 years of life, Nintendo chose to launch an economical and smaller version of its lifelong portable console… And it did great Actually, the players of that time continued to prioritize the price of the product, the dimensions, the battery and the catalog of games in the portable market, so the console was once again a success… Thanks to an ally known to all.
The catalog is essential for the success or failure of any console, but when we talk about the Game Boy Pocket and the rebirth of the system, we cannot understand the success of the Game Boy Pocket without a series of video games known throughout the world:
GB Pocket and the Pokemon phenomenon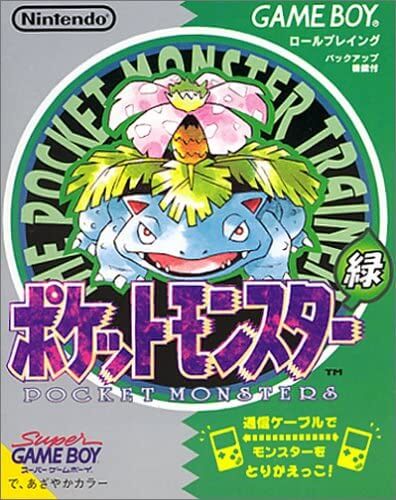 The MOMENT, when launching a new console "the moment" is key, in fact it is everything: economic and technological context, cultural, social, competition… Launching a system at the right time is the difference between the die or succeed, it is useless to launch a great console in cartridges, when the world thinks of CD-ROM, or bet on 2D, when everyone wants 3D…
And Nintendo launched its new Game Boy at the time that Nintendo itself (later Pokemon Co., Ltd.), had published the first video games of the Pokemon franchise, all crazy that we don't need to explain to you because it only grows and grow. But going back to 1996, the thing was simple, if you wanted to enjoy and be part of the new video game fever, you had to have a Game Boy and also 1 link cable to get the most out of the game.
Millions of people left the controls of the Play and rediscovered their old 8-bit Game Boy and millions of others ran to buy a Game Boy Pocket at the ridiculous price of 6,800 yen (in Japan), which was reduced on February 14 from 1998 to 5,800 yen and in November of the same year… to 3,800 yen, beautiful and ridiculous in equal parts. If your old Game Boy had a scratch on the screen, Nintendo made it very easy for you, your next console would be another Game Boy, but cooler.
The first generation Pokemon video games on the Game Boy system sold 47 million units, figures that place them at the Olympus of Video Game History. As usual, many of those millions of Pokemon cartridges meant millions of new consoles sold (9 million in Japan), causing the developers to look again at a system that, in 1996, had only had 41 new titles… Look closely new graph to see the evolution of the Game Boy Pocket + Pokemon combo.
RETRO CURIOSITY 1!

In the development of the Game Boy Pocket, Nintendo engineers chose to remove the link cable port to reduce production costs, weight and thickness of the console. Fortunately, the developers complained about this decision and the engineers rectified it by including a smaller connection. Once released, with the unexpected success of Pokemon and the intensive use of the link cable and its exchange of pokemons, everything made sense... Imagine what would have changed if not including the multiplayer port!
RETRO CURIOSITY 2!

Early models of the GB Pocket did not have a light/indicator to check the battery level, causing the console to automatically turn off when the power level was insufficient. This issue has been fixed starting with the pink model.
Game Boy Pocket, modding and IPS LCD screens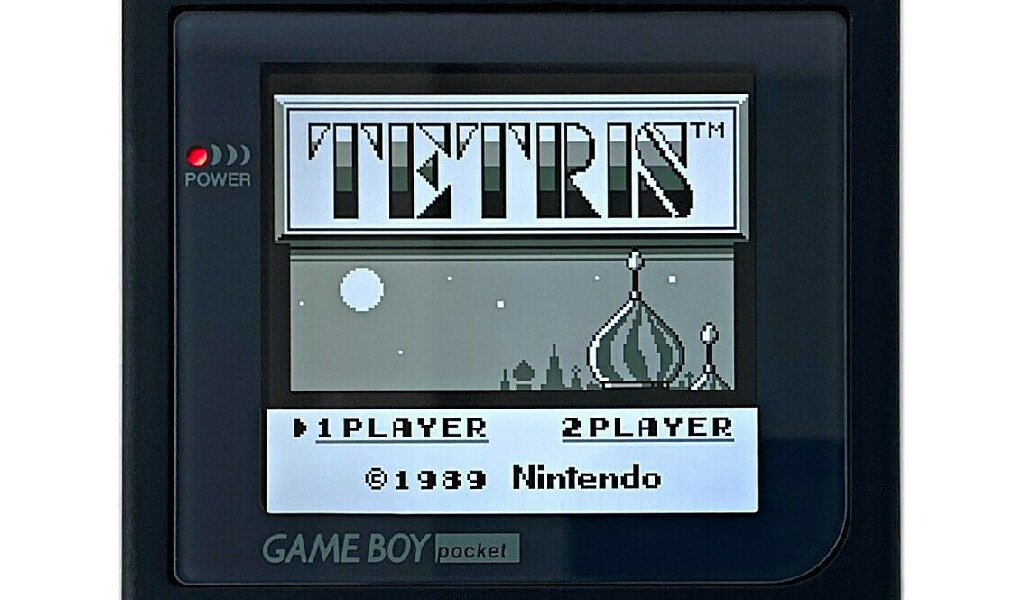 Who doesn't want that backlit glow on their laptop? The Game Boy retro handheld console has been enjoying a new life for a few years now, a rebirth that few expected but which, fortunately, has become popular and has made us look back, decades later, at a system that seems to have infinite lives. The Game Boy is today, immortal.
This new life has come about thanks to a combination of modding, nostalgia and the shortcomings of the original system: Thanks to the growth and consolidation of the modding market on retro and contemporary consoles, today anyone can either buy a modified Game Boy Pocket or make it oneself. And what modification does a Game Boy need? The screen, of course.
The screen of the Game Boy consoles have always been their weak point, the fact that they are not backlit means that the image quality for our times does not meet the acceptable minimums that we assumed 30 years ago in pursuit of batteries. Wanting to replay the games of our childhood in the original unmodified system becomes a sure disappointment due to the screen of the consoles… And there is the need to modify our Game Boys to adapt them to the new times.
For years, the new IPS LCD screens in their different versions have been able to update a 20th century console to the retro nostalgic standards of the 21st century, making it, with the permission of the modified Game Boy Advance, the perfect portable for retro lovers. and the 8 bits. Playing on the original system, with a quality backlit screen, is priceless… Simply perfect.
And it is because of this fact, that the original consoles are selling at increasingly expensive prices, EVERYONE wants their modified Game Boy Pocket, either only with the improvement of a new backlit screen or with new modified and silk-screened cases, new buttons, lithium battery, improved sound… Everyone can choose their perfect Game Boy Pocket.
And the price of a modified Game Boy Pocket or an IPS LCD Kit? If you are interested in buying a Game Boy with an IPS screen or modifying it yourself, you have the prices at the following link, where you will find both consoles and kits: Game Boy Pocket IPS LCD y kits IPS.
The price of the Game Boy Pocket, how much was it?
The Game Boy Pocket was cheap, very cheap. Although it is true that at its launch it was at the standard price of 6,800 euros, after 2 years its price dropped to 3,800 yen. In the following list we can see the price of the Game Boy Pocket compared to the rest of contemporary portable consoles.
| | | | |
| --- | --- | --- | --- |
| CONSOLE | LAUNCH | LAUNCH PRICE | BRAND |
| Game Boy Pocket | 1996 | 6.800 yenes | Nintendo |
| Game Boy Light | 1998 | 6.800 yenes | Nintendo |
| Game Boy Color | 1998 | 8.900 yenes | Nintendo |
| Neo Geo Pocket | 1998 | 7.800 yenes | SNK |
| WonderSwan | 1999 | 4.800 yenes | Bandai |
| Neo Geo Pocket Color | 1999 | 8.900 yenes | SNK |
| New Neo Geo Pocket Color | 1999 | 6.800 yenes | SNK |
| WonderSwan Color | 2000 | 6.800 yenes | Bandai |
| Game Boy Advance | 2001 | 9.800 yenes | Nintendo |
Only Bandai and its Wonderswan could face Nintendo in the price factor, making clear the philosophy of master Gunpei Yokoi in both systems. As you can see, the portable market in Japan was much more interesting than in the rest of the world, where Nintendo went like a steamroller and had no need to have such tight prices (in addition to having its own increase in export costs) .
Collecting the Nintendo Game Boy Pocket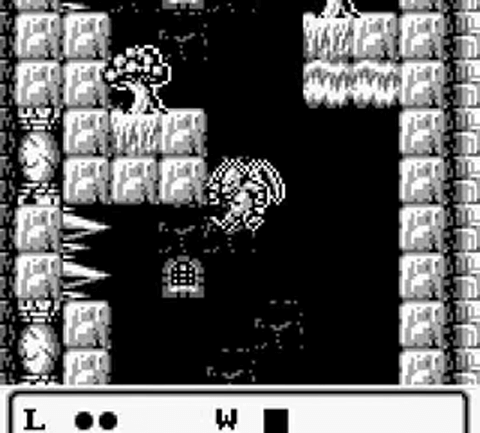 Decades after its launch, the Game Boy Pocket has become an object of desire for console and nostalgic collectors. Its design, dimensions, features, and immense catalog of video games make the Game Boy Pocket an essential console in our collection. .
On the other hand, its more than 14 variants with different colors and designs have created their own trend within collecting, although acquiring the entire GB catalog is practically impossible, acquiring all the Pocket consoles seems to be one more challenge. interesting and tangible for many…
In this section we always ask ourselves, is it worth collecting the Game Boy Pocket? Yes, of course it is, in fact at Infoconsolas we think that a good option is to have two GBP consoles (ideally), one to preserve in its original state and the other modified to enjoy it to the fullest with a screen adapted to our times. Its catalog of games is complex enough to give us thousands of joys, in addition to counting hundreds of other original portable-style games, which offer us direct action from minute 1, ideal for the bus stop.
Buying a Game Boy Pocket on eBay
Luckily for all of us, getting a Game Boy Pocket in good condition is an extremely easy task these days, and it's still relatively cheap if we don't look for it complete and in perfect condition. Forget bargains, when at Infoconsolas we say "inexpensive" we mean in the current framework of retro collecting… But yes, it is still a very affordable console compared to others.
The following announcement will take you to an eBay listing with the updated prices of the Game Boy Pocket console, including original, modified, complete second-hand Game Boy Pocket… Ah! If you buy something on eBay through this link you will be contributing to Infoconsolas and the preservation of retro consoles and video games in the physical collection of Infoconsolas, so… Take a look and we'll continue.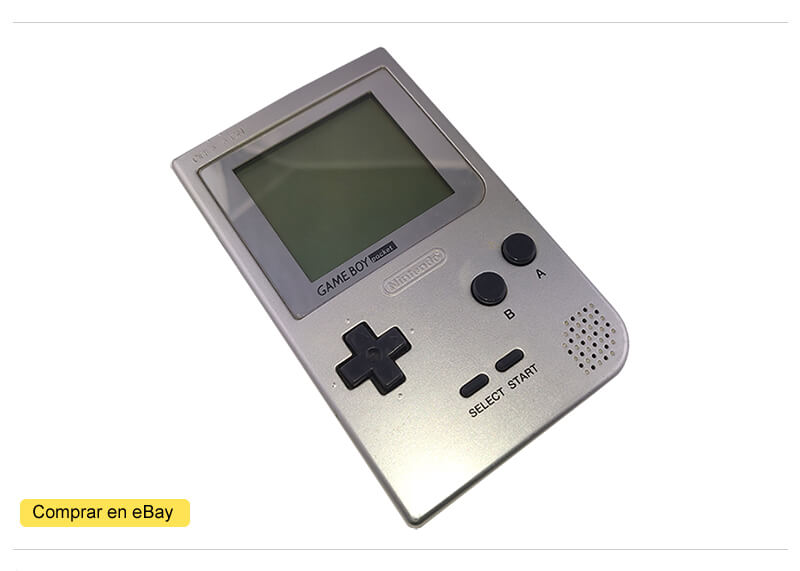 What do you think? Have you found any GBP for 5 or 10 euros? No, of course not… As we have already discussed the fashion of modding and IPS screens, they have created a parallel "industry" of young and not so young people who buy original consoles, to modify them and sell them at much higher prices. This fact has caused the demand to grow much more, since to the nostalgic nature of retro collecting, business and speculation have been added.
The result? The price of an original console has reached the maximum that people who modify and sell consoles are willing to pay (for profitability), currently around 50-60 euros for the console alone (2022). A shame? Yes and no, it is true that prices have risen, but it is incredible to see how a console is reborn and is once again played and enjoyed by millions of people thanks to modding.
STOP COLLECTOR! If you've seen the console listing on eBay, I want to say THANK YOU. Since 2004, the objective of Infoconsolas is to contribute to preserving the history of consoles and video games through our own collection of systems and the hours of work invested in this very website.

Being an eBay partner listing, if you buy a game or console, you will be helping Infoconsolas in the preservation of video game culture, so thank you very much again!
TOP: Best Nintendo GBP Handheld Games
Being the best games of the Game Boy Pocket, exactly the same as the original console, then we leave you with the selection of Infoconsolas: Top best game boy games.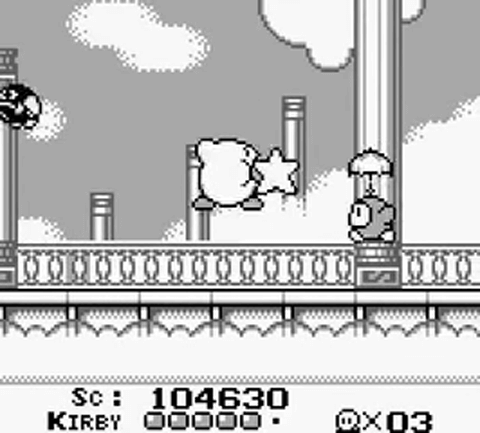 Nintendo GB Pocket FAQ
Next you have the section of questions, answers and curiosities of the Game Boy Pocket, a series of technical questions and curiosities about the already classic Nintendo portable consoles.
When was the Game Boy Pocket released?
The release date is July 21, 1996 in Japan.
When was the first Game Boy Pocket released in the US?
In November 1996.
When was Nintendo's Game Boy Pocket released in Europe?
The laptop arrived in Europe in March 1997.
How much did the Game Boy Pocket cost when it was released?
At launch 6,800 yen.
What is your best selling video game?
The Tetris, with more than 30 million units sold.
Was Gunpei Yokoi involved in the development of the Game Boy Pocket?
Yes, it was the last Nintendo console in which he participated.
What is the format of your video games?
ROM cartridge.
How many games were released for the original Game Boy and Game Boy Pocket?
1046 total commercial video games for the original console compatible with the Pocket, Light and Color.
Are Game Boy Color games compatible with the Game Boy Pocket?
In the box and the cartridge itself, it is indicated if they are compatible or not.
How many batteries does the Game Boy Pocket use?
2 AAA batteries, of the small ones.
What are the dimensions of the Game Boy Pocket?
77.6 mm wide, 127.6 mm high and 25.3 mm deep.
How much does the Game Boy Pocket weigh?
150 grams.
How long do the batteries (2 AAA batteries) of the GBP last?
From 8 to 10 hours depending on its use.
What is the definition of the Game Boy Pocket?
160×144 pixels, maintains that of the classic GB.
What was the penultimate official Game Boy Pocket game?
Shogi 3, released on December 24, 2001 for the Game Boy and Game Boy Color (compatible).
What was the last official Game Boy Pocket game?
From TV Animation One Piece: Maboroshi no Grand Line Boukenki! Released on June 28, 2002 for the GB and GBC Color (compatible).
What was the last official game for the original Game Boy Color?
Doraemon no Study Boy: Kanji Yomikaki Master, released on July 18, 2003.
Can a Game Boy Classic connect to a Game Boy Pocket?
The input port is different, so the MGB-004 adapter is needed.
Are the colors on the Game Boy Pocket screen different from the original Game Boy?
Yes, the classic greens are replaced by greys.
Technical characteristics of the GB Pocket video game console
CPU: Sharp LR35902 8-bit 4.194304 MHz. A custom-made processor for Nintendo that mixes features of an Intel 8080 with some of a Z80, along with features of its own.
RAM: 8 kB internal SRAM
VRAM: 8KB internal
ROM: 256 bytes in the CPU itself, containing the boot system (bootstrap). PROM cartridges with a capacity of 256 kbit, 512 kbit, 1 Mbit, 2 Mbit, 4 Mbit and 8 Mbit (i.e. 32 kbyte to 1 Mbyte of memory).
Sound: 4 channels. 2 pulse wave generators, 1 channel of 4-bit PCM samples (64 4-bit samples played in a 1×64 or 2×32 bank), a white noise generator and an audio cartridge input. The GB only has one speaker, but it does have a headphone jack so you can listen in stereo.
Display: Reflective LCD with an aspect ratio of 10:9 and a resolution of 160×144 pixels
Screen size: 4.8 x 4.4 cm.
Colors: 4 shades of gray
Simultaneous on-screen sprites: 40 sprites each 8×8 or 8×16 [selectable]
Communications: different serial port from the original Game Boy.
Power: 2 AAA batteries
AAA battery life: 8-10 hours, a consumption of 80 – 90 mA hour.
Users: up to 2 via link cable connected to the serial port and a Game Boy with a game cartridge for each user; or 4 with the "Four Player Adapter".
Dimensions and weight: 77.6 mm wide, 127.6 mm high and 25.3 mm deep.
Weight: 150 grams.
Technical characteristics obtained from wikipedia and the official Nintendo website.
External sources and links